William Powell was one suave gentlemen. Best known for playing Nick Charles in the Thin Man series, the versatile actor remained active in Hollywood into his later years before he voluntarily retired after finishing Mister Roberts. Powell wasn't just beloved by fans for his wit and style though; his co-stars wished nothing but the best for their friend.
1. James Cagney
"What a nice man. Hell of a good actor, just as urbane as he seemed on the screen and with a fund of theater stories that kept me hanging on his every word. We'd be out there in the sun for a goodly portion of our stay [while making Mister Roberts], then get a call to get before the camera. We'd go there, and I'd holler and jump up and down and then go straight back to the beach and the sun."
Read about Mister Roberts here.
2. Rosalind Russell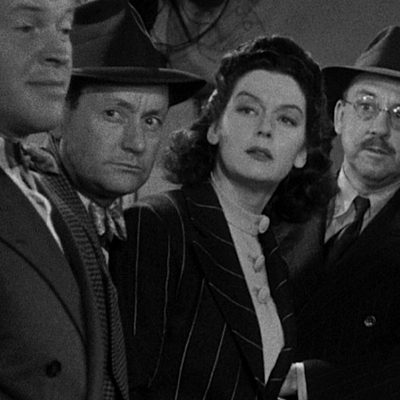 "Powell was a divine man and a great friend. If an actor thought he could get any place by having tantrums, watching Bill Powell would have altered his opinion."
3. Myrna Loy
"I never enjoyed work more than with Bill. He was a brilliant actor, a delightful companion, a great friend, and, above all, a true gentleman, with those often attributed but seldom possessed qualities: great style, class, breeding. There's nobody like him. There's never going to be anybody quite like him. I miss him more than I can say."
Test your Thin Man knowledge here.
4. Jack Lemmon
"…he was always tidying up, making little snacks and whatnot. If there was a flower to be had on that island [while making Mister Roberts] he'd find it and stick it in a Coke bottle. He was just marvelous – the only man I ever saw who could walk around in fluffy house slippers and shorts and maintain a regal dignity like he was on his way to the coronation."
5. Carole Lombard
"Bill Powell is the only intelligent actor I've ever met."
Read about My Man Godfrey here.