Think you know everything there is to know about Louis B. Mayer and the glamorous world of Old Hollywood? Learn more about the illustrious film producer and co-founder of Metro-Goldwyn-Mayer studios below.
1. He was a businessman at an early age.
Born into a Jewish family in Russia in 1885, Mayer quickly developed a sense of self-reliance and business strategy. When the family moved to New Brunswick, Canada and his father sold scrap to make ends meet, 7-year-old Louis helped out, going door to door collecting extra scrap metal. By the time he was in eighth grade, Mayer had an entire gang of children working under him.
2. He had a soft spot for his mother.
Mayer famously had a great love for his mother. As a tribute, her chicken soup recipe was on the menu at the MGM commissary. It was also rumored that an actor at MGM would have a better chance getting a raise if they said it was to buy a new home for their mother.
3. He made Hollywood stars.
Louis was famous for building Hollywood legends from the ground up. He placed an ad in the paper allowing the public to pick Joan Crawford's name. Moreover, he hired dance teachers, makeup artists, wardrobe personnel, and publicists to curate picture-perfect personas for Crawford and others from his stable of stars.
4. MGM was its own little world.
Louis B. Mayer liked to imagine his stars as a grand royal family. As such, he outfitted the studio with a police force, medical staff, and even a school house so that budding stars like Elizabeth Taylor could get everything they needed without leaving the lot.
5. He was very controlling of his stars.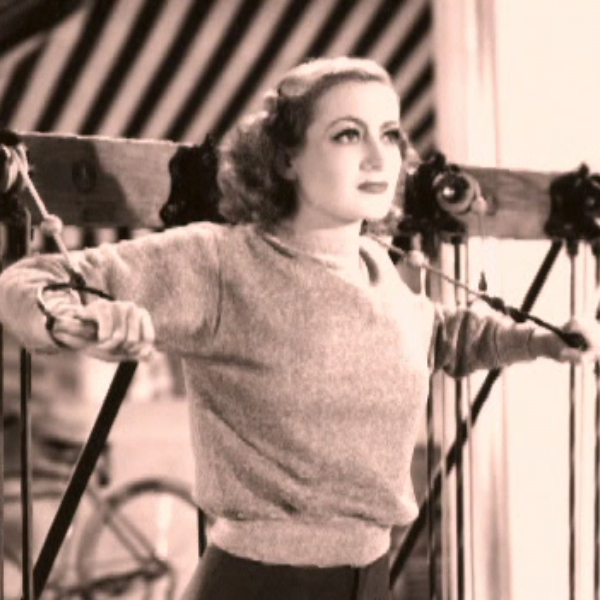 Mayer had strict control over every aspect of his star's lives, from their diets, to when they could have children, to (reportedly) the bedtimes of actresses like Joan Crawford. He even included strict morality clauses in his contracts that threatened to thrust actors out of the industry if they violated his high standards of propriety. Mayer wasn't able to truly control his actors, however, and stars like Joan Crawford conducted multiple passionate affairs.
6. He had friends in the press.
While Mayer wasn't always able to keep his stars in line, he was able to keep their shortcomings out of the papers. By allowing William Randolph Hearst, the media magnate, to set up his studio and conduct his affair with actress Marion Davies on the MGM lot, he ensured that MGM's reviews in Hearst's papers were stellar. This press influence, combined with the studio's personal police force, ensured that scandal was often kept under wraps. There was even a rumor that Clark Gable was involved in a fatal car accident that was swept under the rug.
7. He was the king of escapism.
When the Great Depression hit in 1929, Mayer knew that moviegoers wanted to escape their everyday lives. In response, he created a technicolor world of movie musicals like The Wizard of Oz, Singing in the Rain, Kiss Me Kate, and Meet Me in St. Louis, that allowed viewers to forget their troubles for an hour or two. The success of these classics along with sweeping, expensive religious epics like Ben Hur catapulted Louis to the top of the industry. In 1933, 48-year-old Louis was making over $1 million a year, making him the highest paid executive in America.