For showtimes, click here. 
The same month that Farrah Fawcett appeared for the last time on Charlie's Angels – the television series that made her a public sensation – she starred alongside Kirk Douglas in Saturn 3. Go behind the scenes of the 10 million dollar project below!
1. William Holden could have been cast.
Farrah Fawcett was the first cast for the film. One of the movie's producers happened to see her on a plane and gave the actress a copy of the script, which was then called The Helper. Fawcett said, "It was a very interesting script, so creative." William Holden could have been her co-star, but he passed on the part, which eventually went to Kirk Douglas. Before Harvey Keitel, Jeff Bridges, Martin Sheen, and Michael Douglas were all considered.
2. That's not Keitel's voice.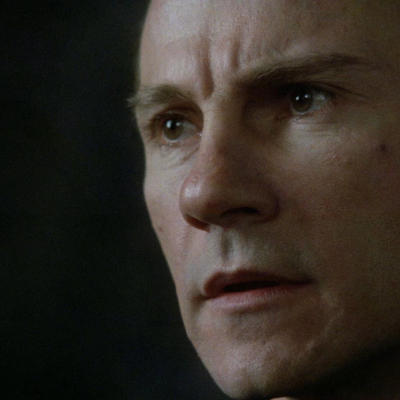 Harvey Keitel may be the face you see on screen, but that's not his voice! Director Stanley Donen said, "Because of all the noise on the set, the original dialogue track had to be looped." While the other actors came back to record their dialogue, Keitel didn't, so his voice was dubbed by Roy Dotrice. Rather than mimic Keitel's New York influenced accent, Dotrice was instructed to make the character sound more Transatlantic.
3. Donen was involved since the beginning.
Before creating the looks for Star Wars and Superman, production designer John Barry had the original idea for Saturn 3. While making Lucky Lady, he pitched it to director Stanley Donen, who encouraged him to continue developing it. Donen said, "Barry was supposed to direct it, and I was just going to produce." However, during the production of Saturn 3, Barry's inexperience caused tension on the set with the actors, and Donen eventually took over.