For showtimes, click here. 
There is nothing more menacing that an angry Robert Ryan. At least, that's what Van Heflin finds out in An Act of Violence. As director Fred Zimmermann put it, "The cast was so good."
1. It could have been very different.
Originally, the film was announced with Howard Duff. A year later, it was announced that Gregory Peck and Humphrey Bogart would be the stars. When MGM took it over, director Fred Zimmermann decided on the final cast. At one point, Clark Gable was considered for Van Heflin's part.
2. Leigh learned a lot.
Act of Violence was one of Janet Leigh's earliest films, and she felt that she was too young for the part. She said, "It was an enormously difficult part… I kept flubbing lines." At the time, she was juggling two other project which included finishing Words and Music and wardrobe fittings for Little Women. Thankfully, Zimmermann was understanding and worked with her to craft her performance, calling her a "charming newcomer".
3. It was all about mood.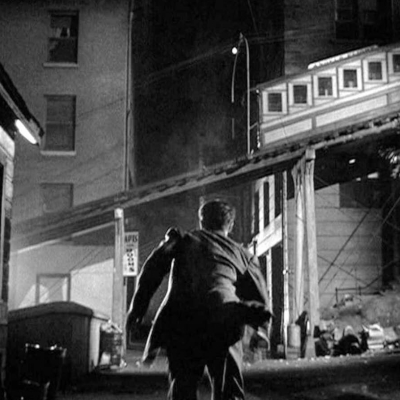 To capture the haunting nature, Zimmermann wanted to film on location to capture, as he put it, the "eerie slums of downtown Los Angeles." His vision also included how the actors appeared on camera, so make-up wasn't used on the leads in order to capture their textures on their face, especially Ryan.
4. Leigh got another film thanks to this one.
While on the set, Janet Leigh was approached by Mervyn LeRoy who offered her a part in Little Women. "It struck me like a thunderbolt," Leigh said. Interestingly, Mary Astor, who was also in Act of Violence, would also appear in the adaption of the classic. Astor said about the experience, "Playing some of the scenes with Van Heflin, working with an artist like Zimmermann - after years of literally nothing - was a tonic."